We've won our first award: consider us encouraged! <3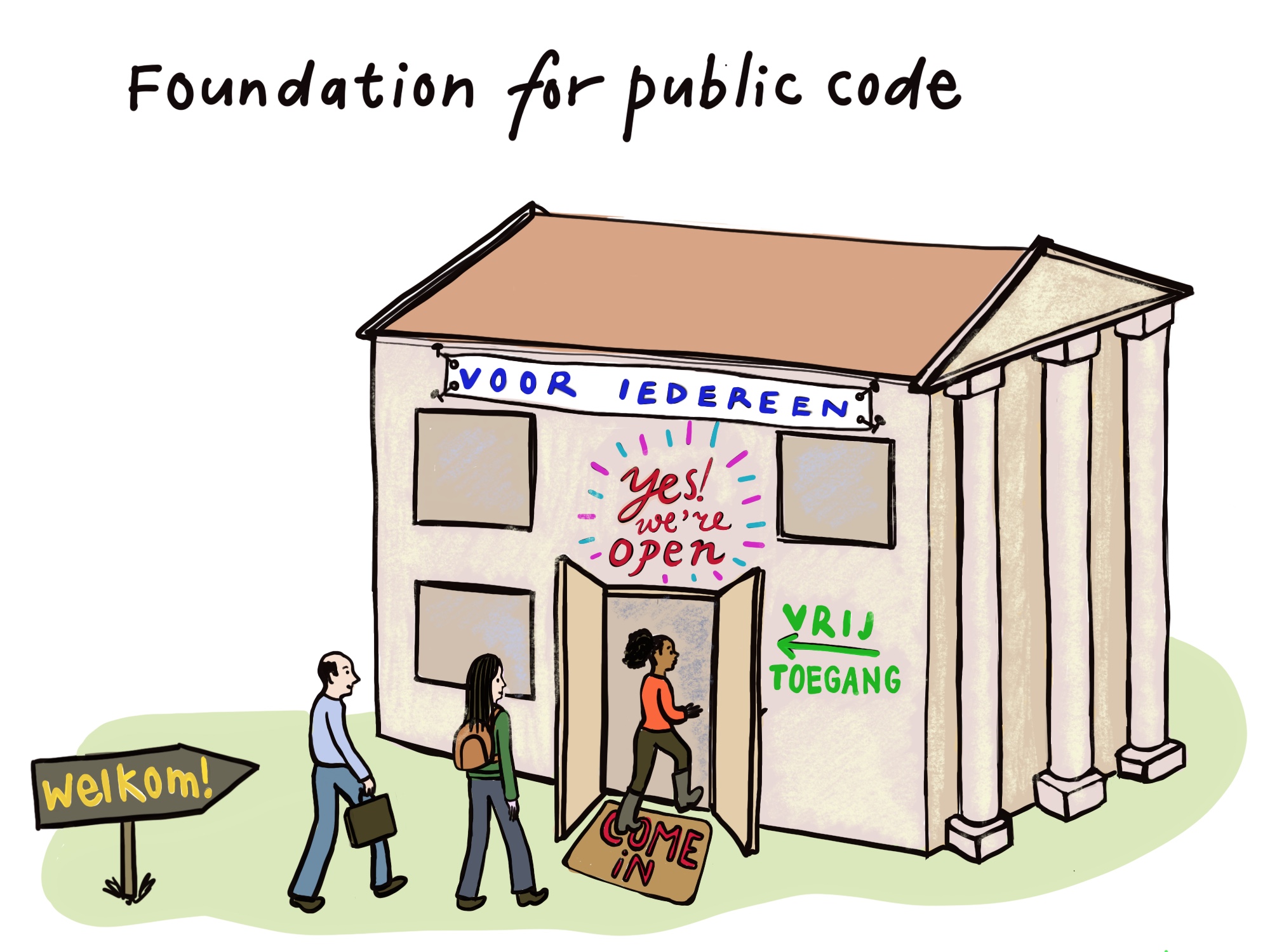 Internet Society Netherlands commissioned this awesome cartoon of us by Eva Hilhorst.
The Dutch chapter of the Internet Society (ISOC) has recognized the work of the Foundation for Public Code with the 2020 Aanmoedegingsprijs (Encouragement Award). We were proud to be nominated for the annual Innovation Award, and are delighted by Internet Society Netherlands' encouragement.
Foundation for Public Code CEO Boris van Hoytema says:
I'm happy that the hard work we're doing making collaboration on public purpose software commonplace is recognized.
The Internet Society Netherlands press release (in Dutch) says:
The Foundation for Public Code won the Encouragement Award 2020. The jury sees great potential in the initiative and looks forward to a structural contribution to a healthy open source culture within the public sector.
We're heartened to share this encouragement with the broader Foundation for Public Code community - the team is excited and eager to continue our work.